Akihiko Yokoyama, the 104th President of IEEJ in 2017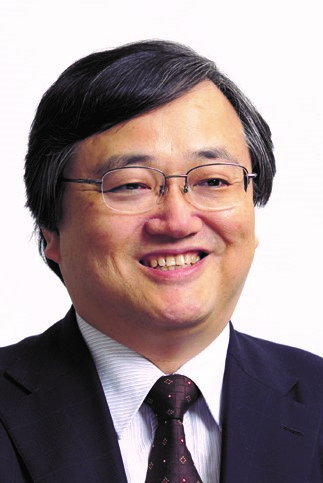 It is a great honor for me to serve as the 104th President of the Institute of Electrical Engineers of Japan (IEEJ). I am going to try my hardest to develop the IEEJ with all of the members for next one year.
Electrical Engineering, which supports the social infrastructure and contributes to the social evolution, has spread over the various fields in the society. In order to develop the electrical engineering further, the IEEJ has acted aiming at improving its service to the members and providing an attractive platform to the members as well as realizing a prosperous, safe and secure environment for the society and contributing to creating a sustainable society, and has been promoting actions on "globalization" since last year. In addition, the IEEJ is going to contribute to create the future smart society by interdisciplinary fusion of five societies of the IEEJ as well as to promote participation of the young members in this activity, because the young members in their 20s and 30s at present will mainly play an important role of construction of the future smart society. Its attractive platform which they can participate in actively is now required.
As the IEEJ is a place for self-improvement of the members majoring in electrical engineering as well as for their contribution to development of the society, it will continue to provide a fulfilling and profitable environment for all of the members.