Shiro Saito, The 107th President of the IEEJ
2020/06/04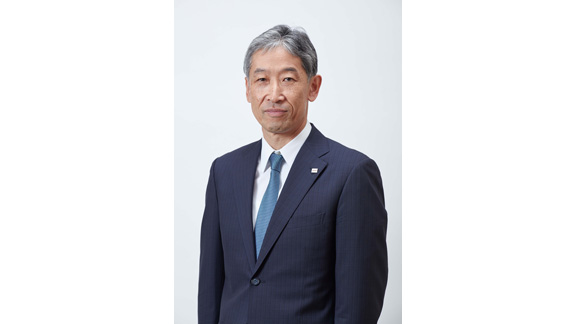 I am honored to announce my appointment as the 107th President of the Institute of Electrical Engineers of Japan (IEEJ). In this difficult period caused by COVID-19, I would like to fulfill our responsibility and mission for the further growth of the IEEJ together with more than 20,000 members over the next year.
Since its establishment in 1888, the IEEJ has been engaged in activities with the mission of developing and disseminating the knowledge of electricity to society in line with the industrial growth of Japan and increase in demand for electricity. This is a social value that the IEEJ has been created. The importance of electricity is being further recognized in recent years as the threat of natural disasters has led to a growing need to strengthen the resilience of social infrastructure. The IEEJ is currently flexibly adapting to new academic disciplines through a five-division system, and is actively working to revitalize regional activities through its nine branch organizations. The keyword for the last year's activity was "collaboration". This year, we will take it one step further and work on the following four items in order to make a further leap forward for the IEEJ through new activities such as online conferences and web conferences.
Paying attention to innovation and new technologies across divisions as well as deepening academic knowledge and technology in each division.
Addressing technical issues related to natural disasters and accidents in cooperation with other academic institutes, and disseminate those outcomes to society.
Sharing the knowledge with society about cutting-edge technologies which open up the future as well as the basic knowledge about electricity.
Strengthening its activities and acquiring new members keeping the new lifestyle with COVID-19 in mind.
The IEEJ is committed to strengthening its connection with society, creating social values, and enhancing its presence so that its members can play a more active role in the sustainable society. I look forward to working with you.